We heard at the beginning of November that we were successful in our application to City of Sanctuary for a grant from the second round of the Guardian fund. This is to run 'Project Get Together' whereby we arrange for up to 80 young people who are from the three south Wales cities and also those seeking sanctuary there to have an exciting weekend of personal development/ team building activities together in July 2018. They would be expected to do a little fundraising to help pay for transport and any equipment needed and to talk, write, sing, paint or otherwise disseminate information about the experience.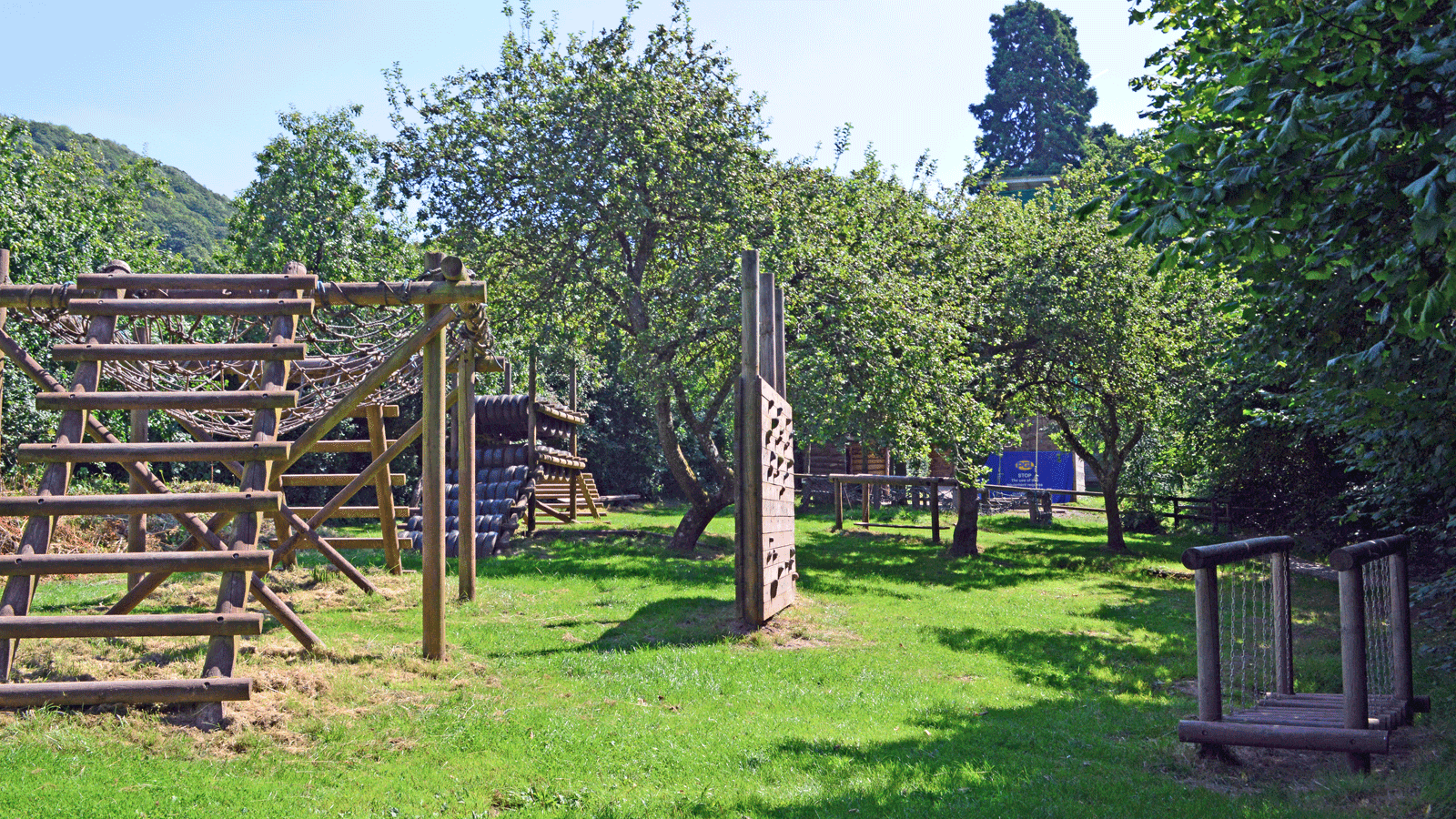 We submitted our bid with the support of groups and schools in Cardiff, Newport and Swansea and also Powys. We had already negotiated a deal with PGL the UK's leading  Youth adventure holiday activity provider in order to submit the application. Steve [ Active HBTSR member and maintenance manager at Tregoyd PGL]was able to negotiate further so we are able to have sole use of Tregoyd house for a weekend in early July.
A group of us met at Tregoyd on the 8th November to look at the site with Steve and Luke and to discuss how we might make the vision a reality. We were delighted to have people representing our group, the three cities, a school, city of Sanctuary and most importantly 3 people seeking sanctuary. They were delighted with the concept and gave helpful advice. We agreed an action plan and by the end of November we need firm pledges of commitment to find 20-25 young people aged 14-19 or young adult volunteers from each city to participate in the project. The numbers will include a mix of young people seeking sanctuary and locals and a group leader or school teacher from each group and city will need to commit to attend as well.
We agreed that the holiday weekend was part of a journey and we would plan some small events over the months to get people together to try to get to know each other and to possible plan activities together. We recognised that HBTSR's role was that of treasurer and facilitator but that the people in the cities would have to do  the recruiting and planning.
We have a short presentation prepared showing some of the things that can be done over the weekend when 8 activities can be chosen to be done in teams of up to 12 people at a time.
On
Friday 17th November we were able to have our first small group meeting with young people from Cardiff and Newport at The Table Cafe, Pentyrch Baptist Church in Cathays with Dylan, Sarah,[ Newport Sanctuary] Sian [ Llanishen High School] and Eileen [foster parent]. Lynne, Philip, Steve, Melrose and Ailsa  also met Rob who runs the cafe and some of his charming staff and some of his friends who are keen to make The Table a 'Safe Space' for all  people. It was also very good to meet some people who we knew from Emails and to see a group of around 15 young people having fun, food and laughs together. We shared information about the project  and will await feedback but everyone seemed enthused by the idea of a free holiday in the countryside. [Note to self – the presentation needs a map to show where Tregoyd is and possibly where the other cities are!]
We'll keep people posted about the project as it develops so that we are able to show how things develop. It was a good start. And yes 5 adults can get into a Ford Fiesta and still breathe! [Thanks for driving, Phil!]